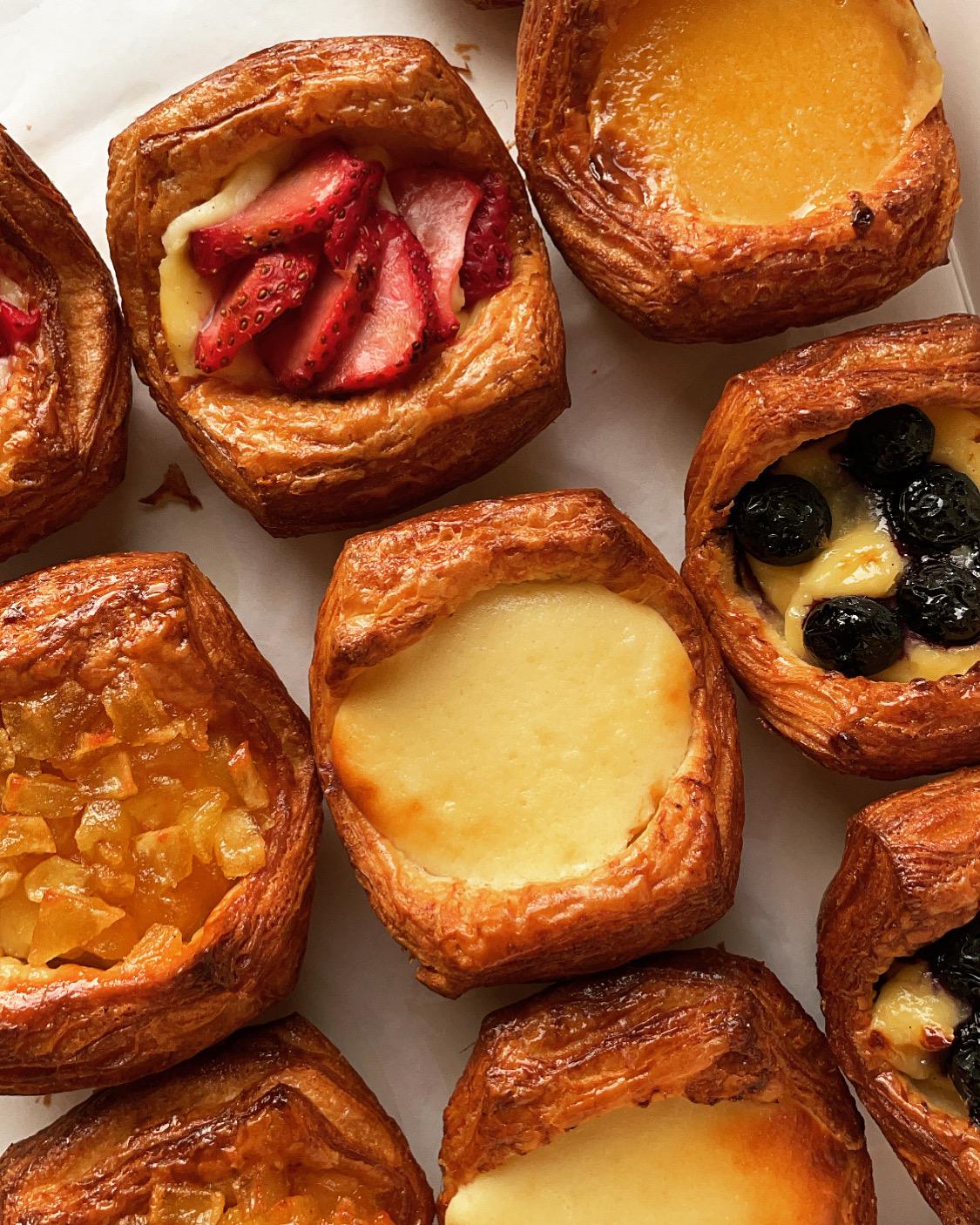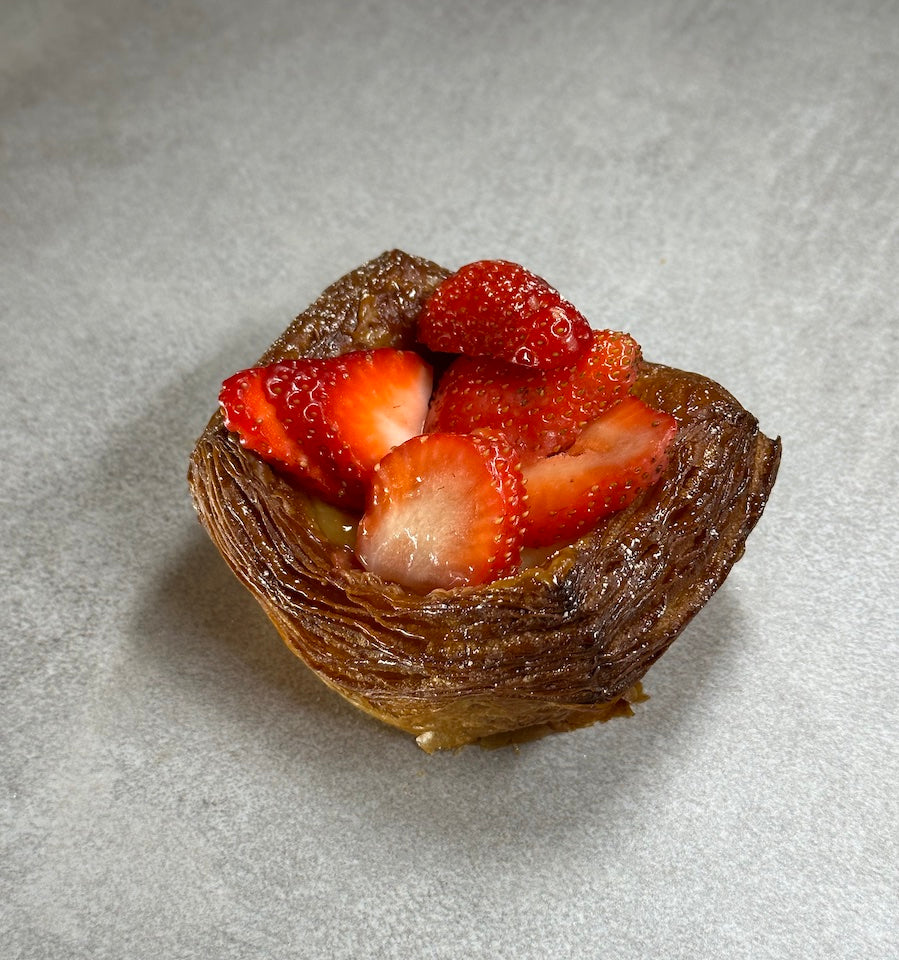 Description

Composition

Storage
Indulge in the perfect balance of textures and flavors, and experience the Danish pastry perfection that will leave you craving for another bite.
All handcrafted, with the best ingredients.
Croissant dough . Dairy . Eggs . Sugar
To keep them fresh, wrap them tightly in plastic wrap, store them in an airtight container or bag, and freeze for longer storage. Thaw and reheat before enjoying for a delightful treat.
---

This product will take 4 hours to produce
Free shipping on orders over AED200

Allergens: Cereals containing gluten, eggs, dairy.
What's Special?
From the selection of the finest ingredients to the artful folding and shaping of the dough, every step is undertaken with passion and expertise. The result is a collection of Danishes that boast exceptional flakiness, heavenly fillings, and a perfect balance of sweetness.