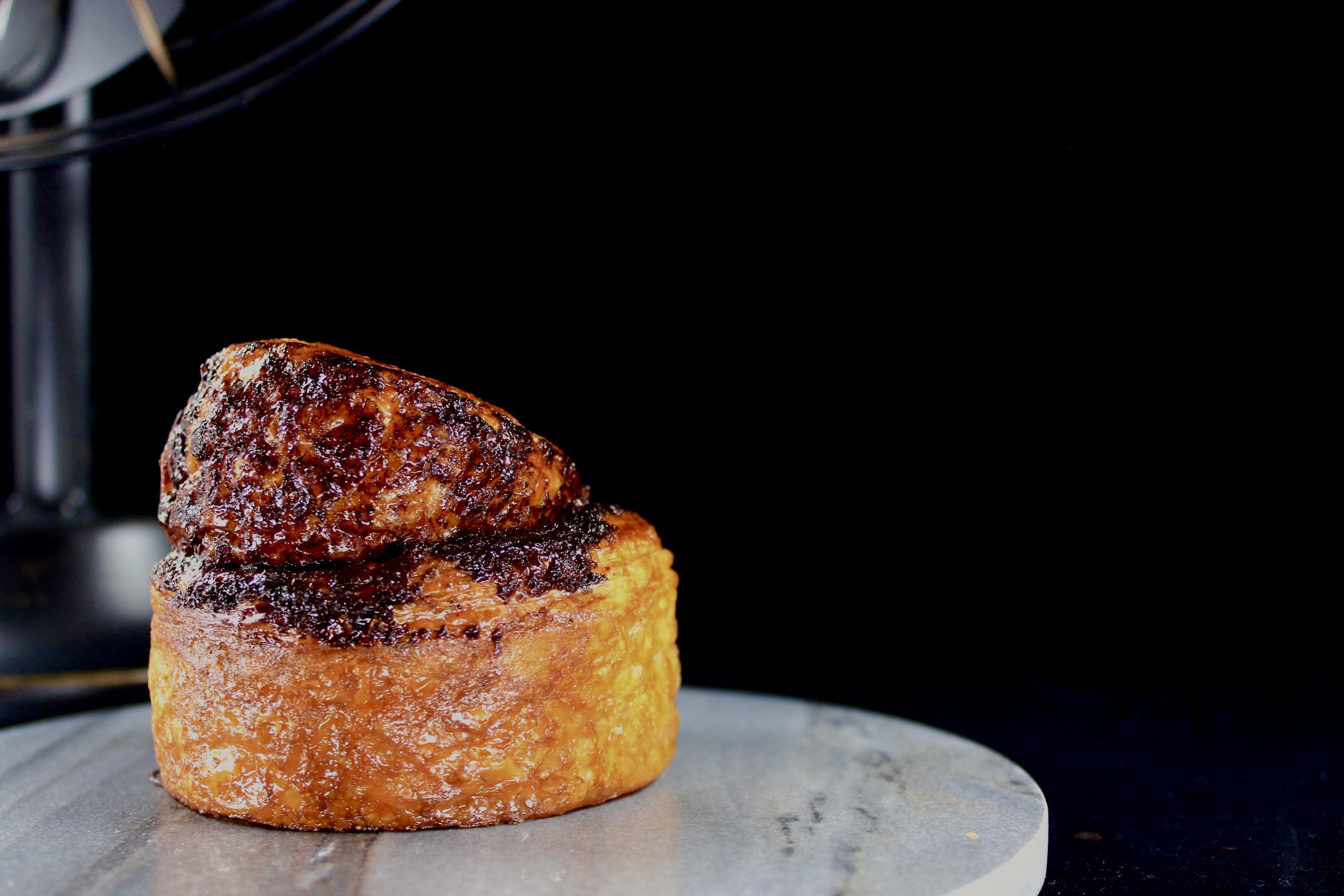 Description

Composition

Storage
Flakiness of croissant with a rich dark chocolate and butter.

Croissant dough . Dairy . Eggs . Sugar . Dark Chocolate
To keep them fresh, wrap them tightly in plastic wrap, store them in an airtight container or bag, and freeze for longer storage. Thaw and reheat before enjoying for a delightful treat.
---

This product will take 4 hours to produce
Free shipping on orders over AED200

Allergens: Cereals containing gluten, eggs, dairy.
What's Special?
Experience dark chocolate like never before with our Babka Swirl. This tantalizing treat takes the flakiness of croissant dough and swirls it with a luscious blend of dark chocolate, butter and sugar. Each bite offers a delightful balance of buttery layers and deep rich flavor, creating a symphony of flavors that will leave you craving more.