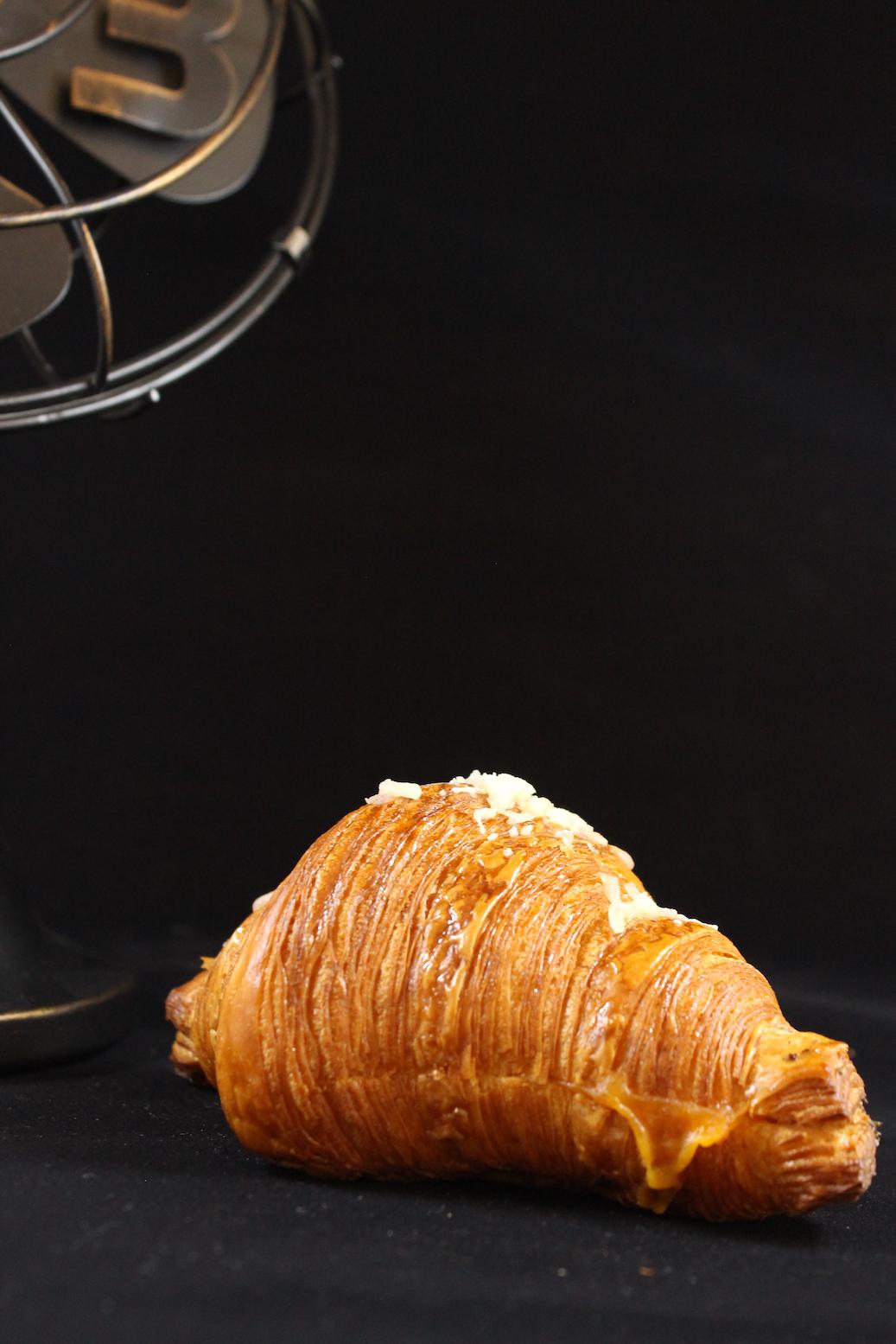 Description

Composition

Storage
Our classic croissant filled with Irish cheddar. Twice baked.
*Sugar-Free option replaces sugar with house-made dates paste. 
Croissant dough . Dairy . Eggs . Sugar . Cheddar
To keep them fresh, wrap them tightly in plastic wrap, store them in an airtight container or bag, and freeze for longer storage. Thaw and reheat before enjoying for a delightful treat.
---

This product will take 4 hours to produce
Free shipping on orders over AED200

Allergens: Cereals containing gluten, eggs, dairy.
What's Special?
Get ready for a cheesy affair with our Cheddar Cheese Croissant. This flaky delight combines the buttery goodness of a croissant with the irresistible tanginess of cheddar cheese. Each bite offers a perfect harmony of textures and flavors, with the melt-in-your-mouth croissant complemented by the rich, savory cheese.