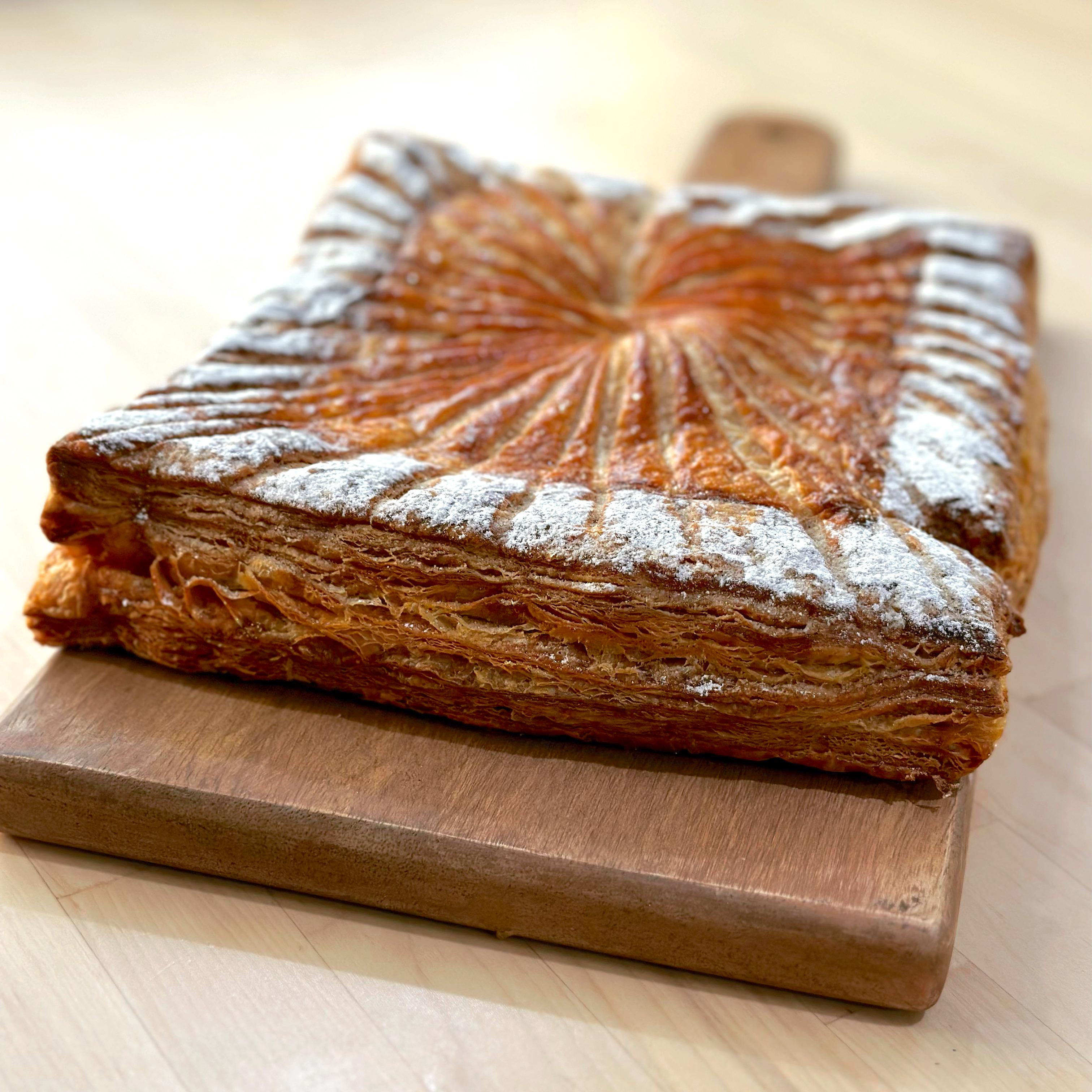 Description

Composition

Storage
Traditionally shared at Epiphany, on 6 January. Composed of a puff pastry cake, with a small charm, the fève, hidden inside, it is usually filled with frangipane, a cream made from sweet almonds, butter, eggs and sugar.
Comes in two flavors: Almond Frangipane or Pistachio Frangipane
Croissant dough . Dairy . Eggs . Sugar . Almonds
To keep them fresh, wrap them tightly in plastic wrap, store them in an airtight container or bag, and freeze for longer storage. Thaw and reheat before enjoying for a delightful treat.
---

This product will take 4 hours to produce
Free shipping on orders over AED200

Allergens: Cereals containing gluten, eggs, dairy, Nuts.
What's Special?
Embark on a regal culinary tradition with our Galette des Rois. This exquisite French pastry is a celebration of indulgence and flavor. Encased in delicate layers of flaky puff pastry lies a luscious almond cream filling that is fit for royalty.