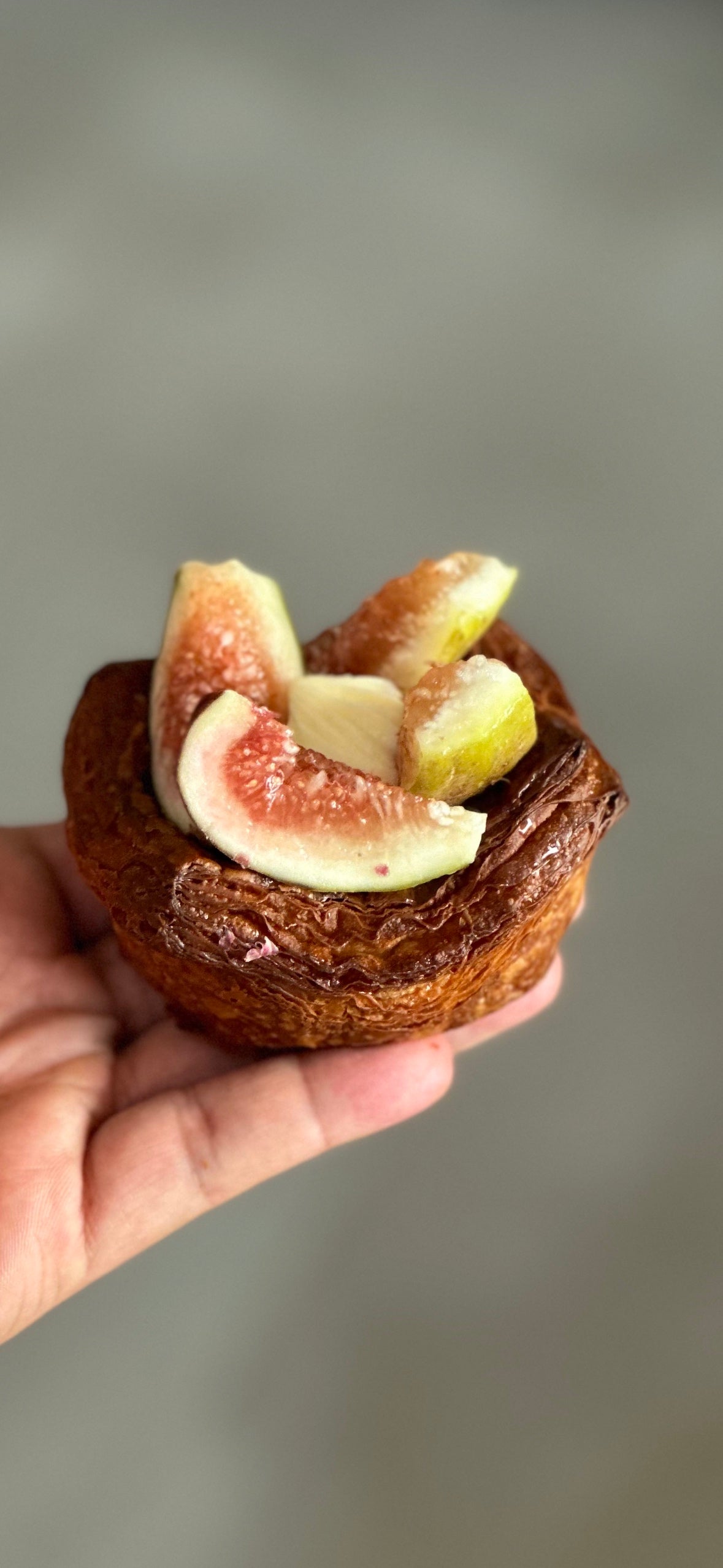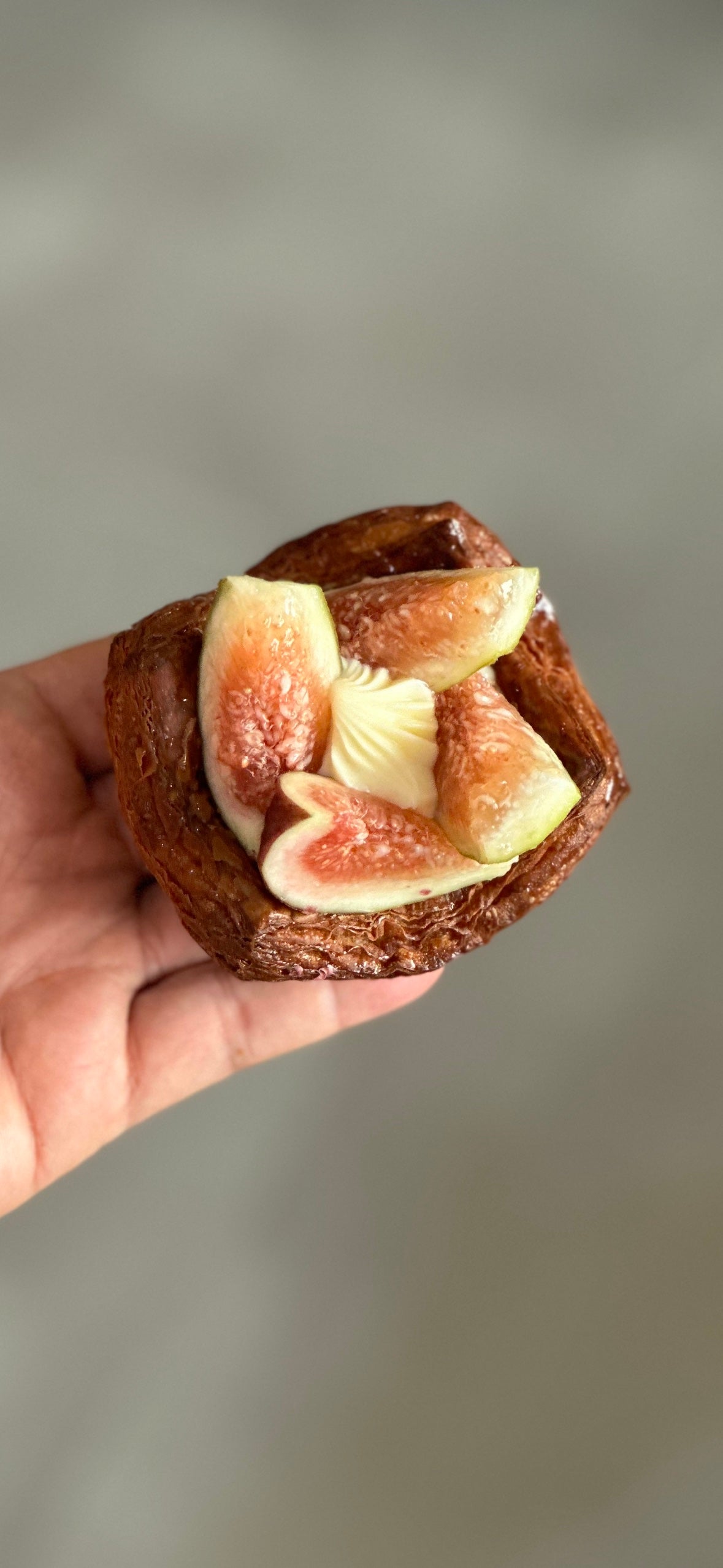 Description

Composition

Storage
Embrace the flavors of the season with our exquisite seasonal creation. A heavenly danish pastry boasting almond frangipane, a delightful lemongrass and ginger cream, and a lavish topping of fresh, juicy figs. Savor the essence of this limited-time treat, perfectly capturing the essence of the current season's bounty.
Croissant dough . Dairy . Lemongrass . Ginger . Eggs . Figs . Sugar
To keep them fresh, wrap them tightly in plastic wrap, store them in an airtight container or bag, and freeze for longer storage. Thaw and reheat before enjoying for a delightful treat.
---

This product will take 4 hours to produce
Free shipping on orders over AED200

Allergens: Cereals containing gluten, eggs, dairy.
What's Special?
Experience pure bliss with our Almond Figs Delight. Delicate figs filled with creamy almond paste and encased in a crunchy almond crust, creating a symphony of flavors and textures. It's a delightful treat that will transport your taste buds to a world of sweet indulgence. Don't miss out on this almond-infused perfection.