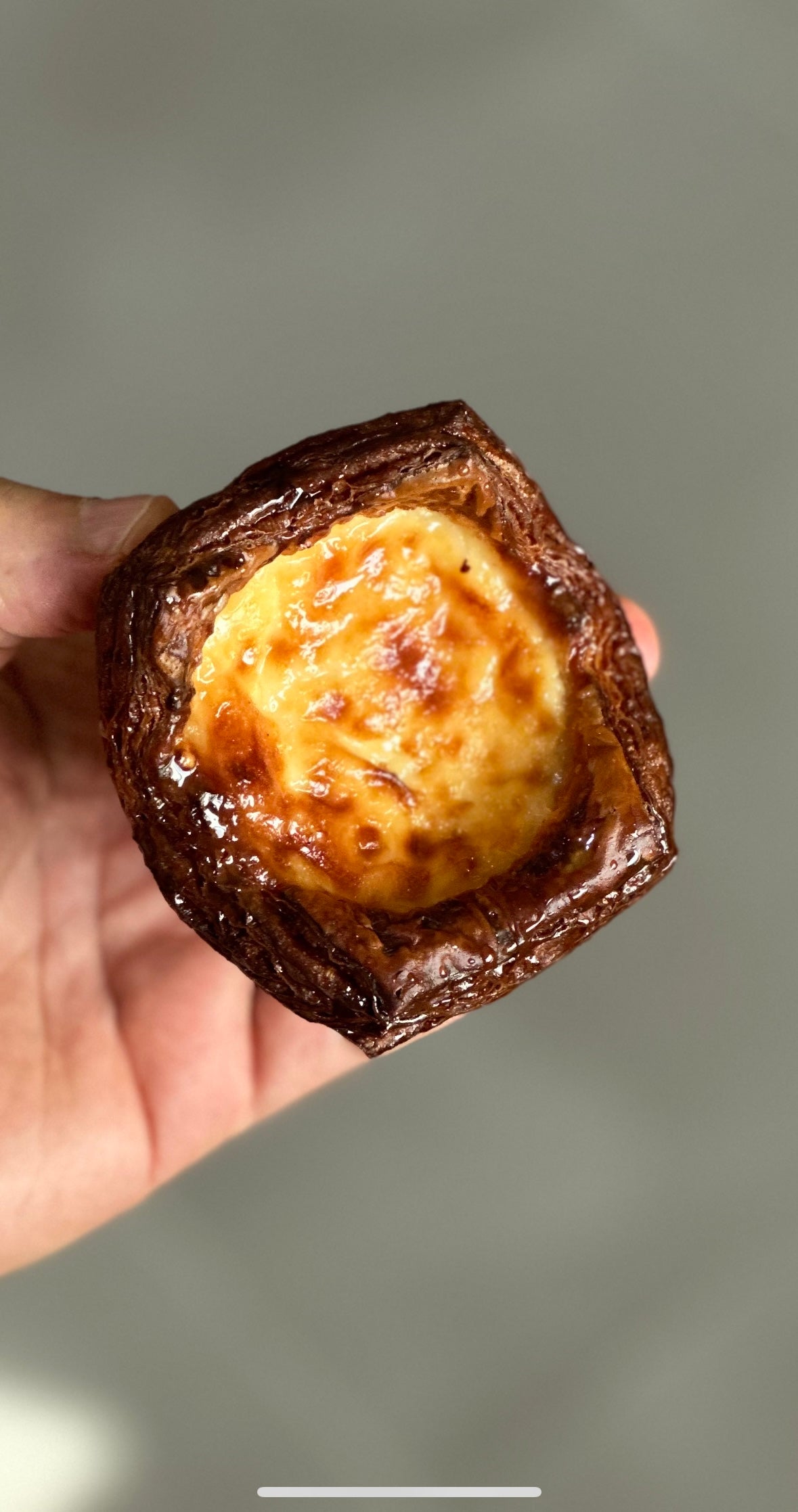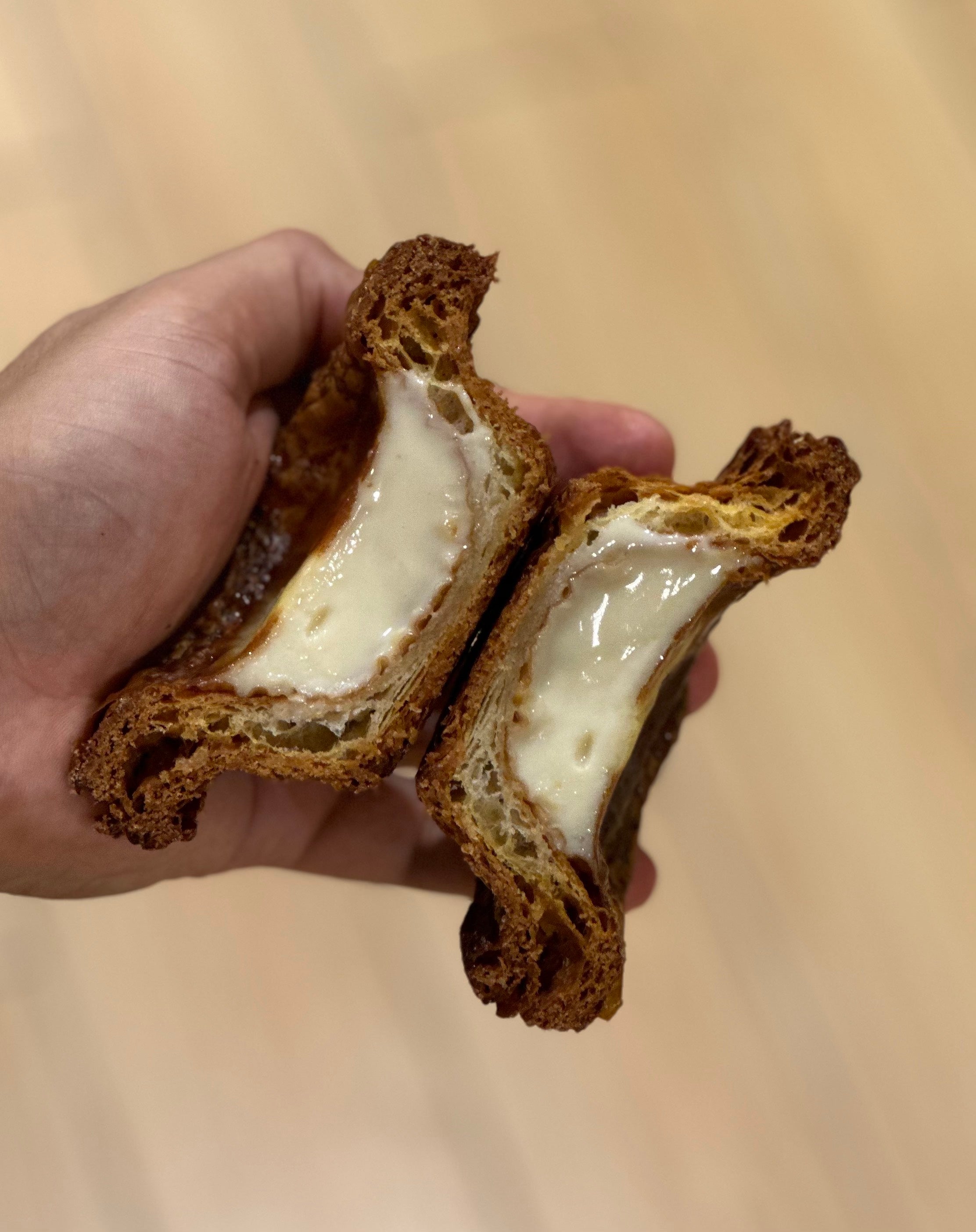 Description

Composition

Storage
Our take on Pastel de Nata offers a delightful twist. With a Miso caramelized crust that adds a satisfying crunch to every bite, this Portuguese pastry boasts a creamy, custard-like filling and a rich, sweet flavor. A perfect blend of textures and flavors in one delightful treat.
Croissant dough . Dairy . Eggs . Sugar
To keep them fresh, wrap them tightly in plastic wrap, store them in an airtight container or bag, and freeze for longer storage. Thaw and reheat before enjoying for a delightful treat.
---

This product will take 4 hours to produce
Free shipping on orders over AED200

Allergens: Cereals containing gluten, eggs, dairy.
What's Special?
Step into Portuguese pastry heaven with our Pastel de Nata. These divine custard tarts boast a caramelized crust that shatters with every bite, revealing a silky smooth custard filling. Indulge in the perfect harmony of flavors and textures that will transport you to the charming streets of Lisbon.